Our students are artists!
Last week, Rivera Community Elementary School students at the Mercer Street Friends Summer Bridge Program experienced the magic of Disney! Through numerous creative activities, students' inner artist shone through as imaginations took flight drawing a Magic Carpet Adventure and sharing with their classmates the journey of their magic carpets.
To end Disney Week, artist Janelle Jones offered students instruction on painting their very own Mickey Mouse and Minnie Mouse. The paintings were original and offered a glimpse into the creativity of each student!
Participation in the arts supports emotional regulation and compassion for others while providing an outlet for students. Director Dallas Cheston shared that "the students had fun learning a new skill and were building confidence creating their own masterpieces, both important aspects of social emotional learning."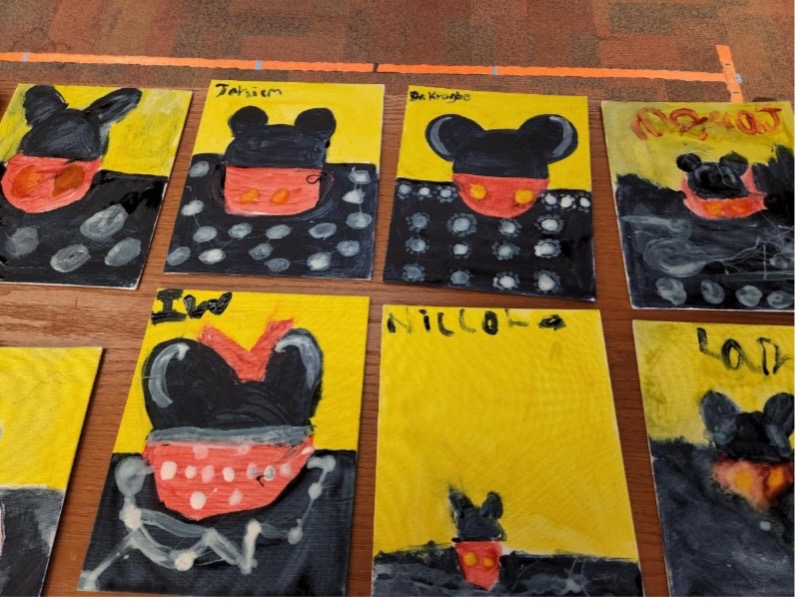 Creative juices continued to flow at Mercer Street Friends Preschool! To finish out Shark Week learning the alphabet and numbers, the children had a Paint & Snack session where they expressed themselves on shark decorated canvases. They had a wonderful time sponge painting and snacking!