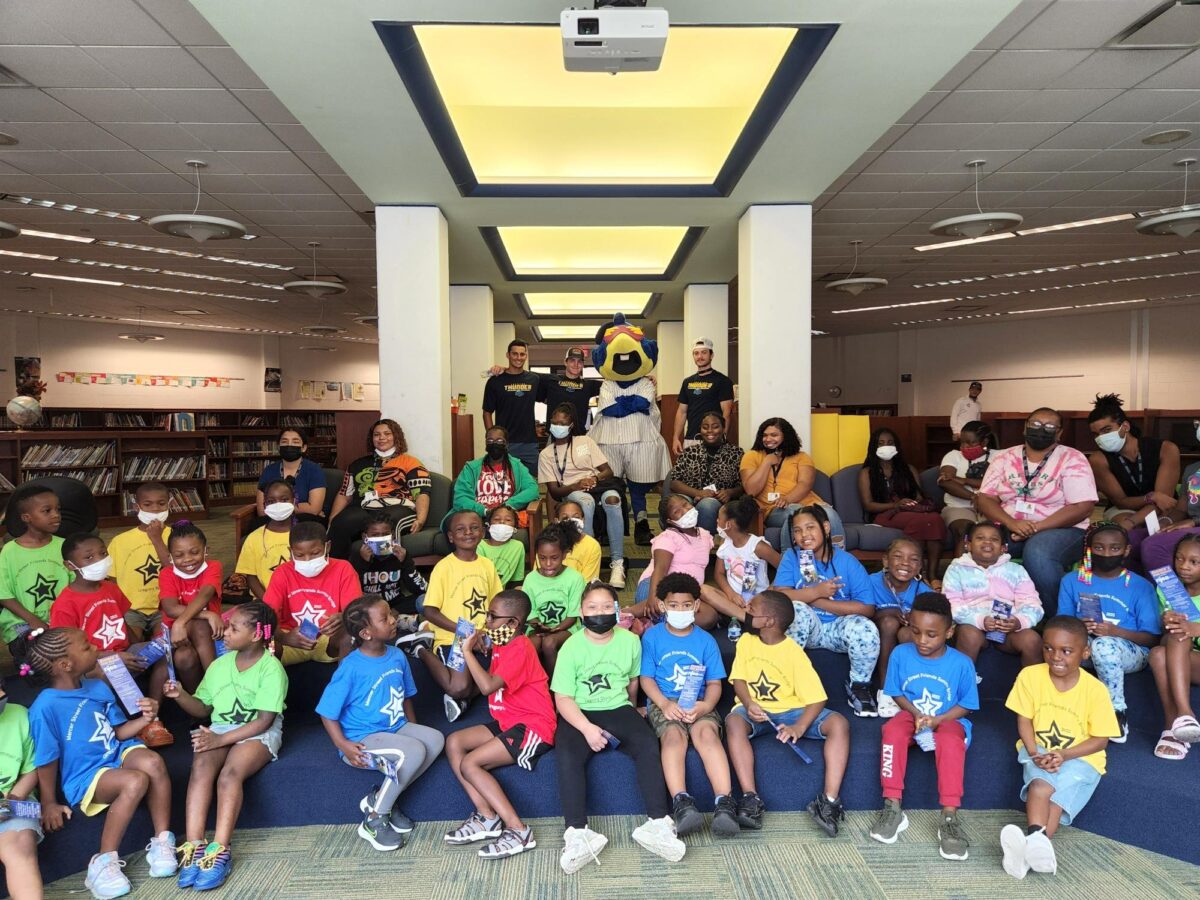 School's Out, Summer's In at Mercer Street Friends' Summer Bridge programs at B.C. Gregory Elementary School and Dr. Martin Luther King Jr. Middle School in Trenton, New Jersey.
Summer Bridge is an extension of our Community School initiative in the Trenton School District serving hundreds of local students and families throughout the year.
With nearly 200 students registered in two of our three Community Schools this summer, (Rivera Elementary is closed for summer repairs), it's full STEAM ahead.
Kindergarten through middle school students will engage in age-appropriate immersive learning through reading, writing, STEAM, as well as social and emotional learning, outdoor activities (Namaste!), and popular field trips to a Trenton Thunder game, Shady Brook Farm, Camden Aquarium, Grounds for Sculpture, Big Kahuna's Water Park, laser tag and more.
Summer Bridge is led by Bernadette Trapp, Director of Community Schools at Mercer Street Friends, along with an outstanding team of dedicated educators and counselors.
In our ongoing commitment to a holistic approach through education, enrichment, and family support, our mission to address food insecurity is in full force during the summer months when school is closed and district meals are not provided. Summer Bridge students receive a nutritious breakfast and lunch and two healthy snacks each day.
We hope you will join us as we continue to invest in our children's growth and wellbeing through our Community Schools initiative.
Your gift of any amount is important.
About Community Schools:
Since 2015, Mercer Street Friends has been the lead agency for the Community Schools initiative in the Trenton School District. A full-service Community School is a public elementary or secondary school that uses established partnerships between schools and community organizations to provide well-rounded educational opportunities and meet the social, emotional, physical and mental health, and academic needs of students. Mercer Street Friends provides comprehensive services to schools, students, and families throughout the year, including after school enrichment and summer programs.